Preparation based on Organic Basil Olive Oil 200ml
An oil with a subtle taste of basil, for your salads, pasta or pan-fried vegetables!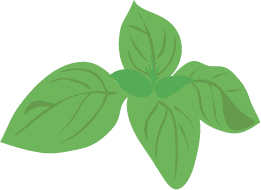 Organic basil olive oil -
100%
Free Colissimo delivery within 48h from 70€ purchase.
A classic to awaken your taste buds!
We select the best olive oils from the Barronies (Drôme Provençale) in which we macerate the basil for several weeks.
An ancestral method that allows to obtain subtle aromas in a natural way.
Ideal on a mozzarella tomato salad, spaghetti, or pan-fried vegetables.
Virgin olive oil from France (100%), natural basil maceration aroma. Keep away from heat and light.
Click on your favourite ingredients to discover the associated products!
Garlic

Lemon

Artichoke

Pepper

Eggplant

Olives

Truffles

Valrhona Chocolate

Fig

Basil

Sardine

Tomato