Condiment Olives and Apples 650 gr
Delicious on toast with goat cheese!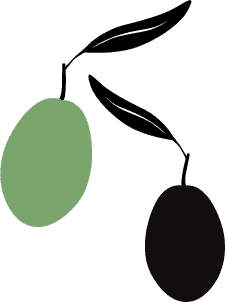 Olives -
24%
Apples -
26%
Free Colissimo delivery within 48h from 70€ purchase.
A real sweet and sour delight!
The meeting of the fruity green olive and the intense black olive, cooked in a cauldron with apple, gave birth to a jam both acid and sweet. A surprising sweet-salty mix to be enjoyed with goat cheese!
An alliance of atypical flavours, between olive tapenade and fruit jam, all carefully blended to have a pleasant texture in the mouth.
Delicious on toast with goat cheese or mountain tomme! The jam can also accompany foie gras or smoked salmon. Recipe idea: a "black and white" terrine combining fresh goat's cheese with olive jam, served with toast. You can also serve it as an aperitif in mini zucchini and goat cheese rolls.
Fruits (apples (26%), black olives (15%), green olives (9%)), cane sugar, lemon juice, gelling agent: pectin. Keep in a cool place after opening.
Click on your favourite ingredients to discover the associated products!
Garlic

Lemon

Artichoke

Pepper

Eggplant

Olives

Truffles

Valrhona Chocolate

Fig

Basil

Sardine

Tomato