Tea of the 13 desserts 80gr
A fragrant tea with notes of figs, almonds, orange peel and nougat chips.
Black teas from China -
88%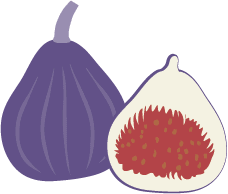 Fig flavouring -
3%
Orange peel -
2%
Almond flavor -
1%
Free Colissimo delivery within 48h from 70€ purchase.
In honour of the tradition of the 13 desserts in Provence.
In honour of moments of sharing after your meals, aix&terra has invented a blend of the best black teas with the main ingredients of the 13 Christmas desserts.
Recipe idea: we know the vanilla crème brûlée, what about infusing it with the tea from the 13 desserts? Just at the beginning of your recipe, boil the liquid cream with 2 teaspoons of the tea and that's it!
Brew 2 grams of tea in hot water for 3 minutes and let yourself be carried away by this gourmet tea after your lunch. You can also prepare an orange iced tea by adding cane syrup and orange juice to your cold tea, an excellent remedy for the end of the day.
China black teas (88%), fig flavouring (3%), orange peel (2%), sugar flakes, orange blossom, almond flavouring (1%), monterlimar nougat chips (egg white, sugar, almonds, honey) (1%), bergamot flavouring (0.4%).