Aix&terra, the taste of
la Provence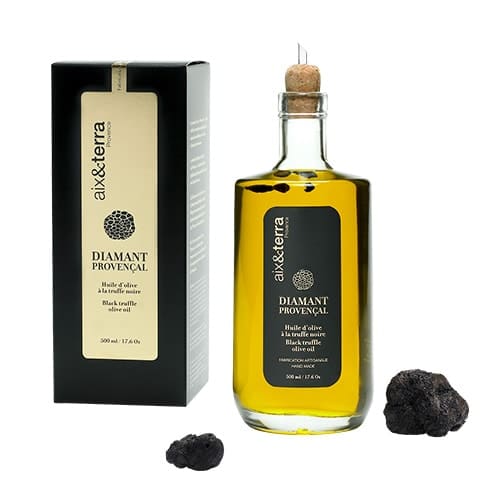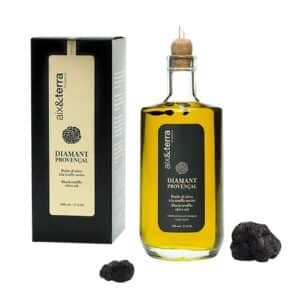 At aix&terra,
we've got it under control!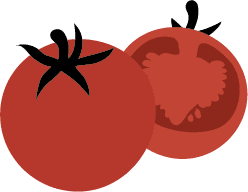 We select our ingredients from the best local producers in Greater Provence.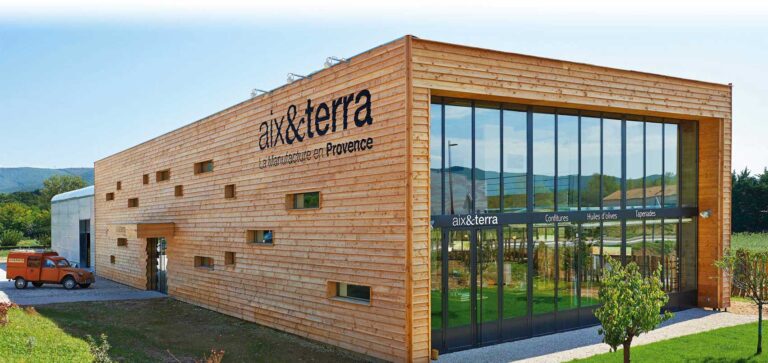 We cook them ourselves in our factory without any colouring agents or preservatives.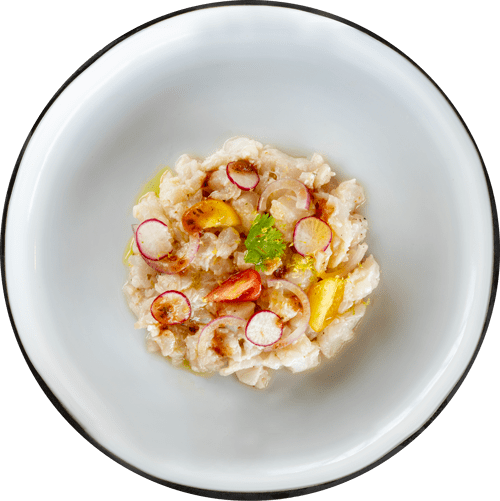 You can find them directly at home and in our delicatessen stores.
Without them,
we're nothing!
The 3 original creations that have made our name
An exceptional Nyons olive oil with a real black truffle. tuber melanosporum of Provence in its bottle.
recipe idea
Beef carpaccio, olive oil and black truffle aix&terra
recipe idea
Mousse à la Crème de citron aix&terra
Épuisé
recipe idea
Burrata à l'Artichonade et Tapenade verte bio aix&terra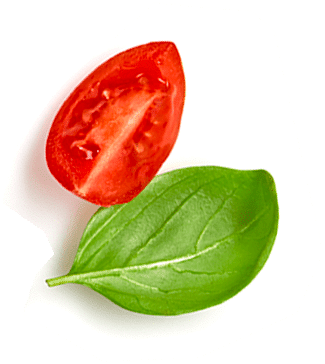 And you,
you have a crush on?
We all have a sweet sin that grows in Provence!
Click on your favourite ingredients to discover the associated products!
Garlic

Lemon

Artichoke

Pepper

Eggplant

Olives

Truffles

Valrhona Chocolate

Fig

Basil

Sardine

Tomato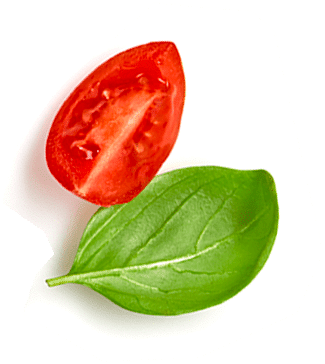 And you,

you have a crush on?
We all have a sweet sin that grows in Provence!
Our sponsor
is Michelin starred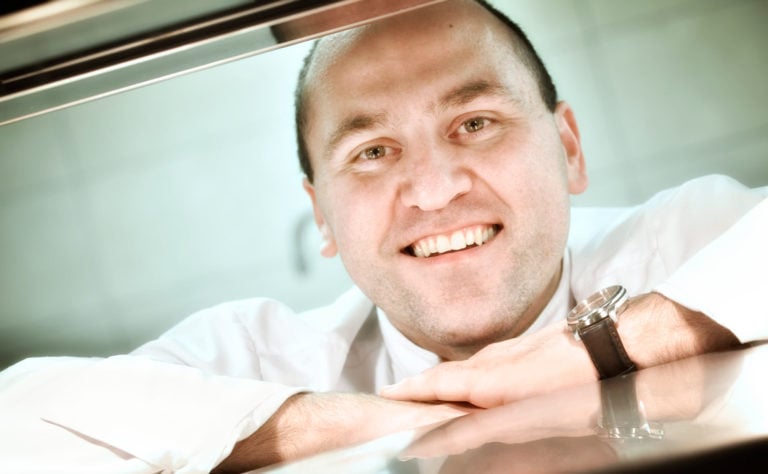 Julien Allano Starred Chef at Clair de la Plume in Grignan participates in the creation of the recipes of the Manufacture!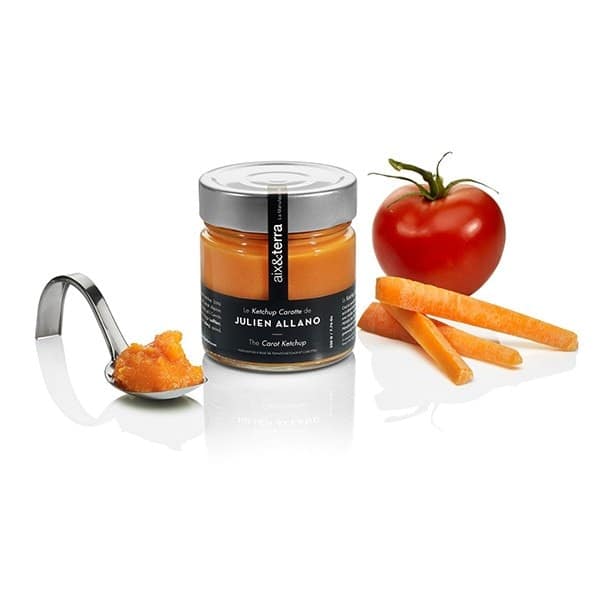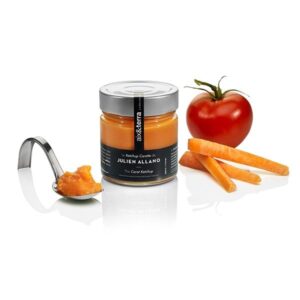 Why don't you
come and taste our products ?
Meet us in one of our 5 grocery tables!
Fabienne JAMAIGNE
31/08/2022
Belle Étape sur la route des vacances sans aucun gros détour , personnels accueillants et serviables, plats savoureux sans chichi, je recommande vivement cette adresse ou en plus on peut faire des emplettes chouette de leurs produits. Enfants welcome. Nous reviendrons. Merci
Délicieux 😋 Vous pouvez également acheter les produits dans la boutique.
Merci ! Pour le délice des papilles, la simplicité et le professionnalisme du personnel.Nous reviendrons avec grand plaisir.
Brigitte Robert
24/08/2022
bon mais cher et vraiment pas de choix un seul menu 35 euros et la carte tres pauvre pas de choix
Romain Le Maou
22/08/2022
Yannis Cellier
22/08/2022
super produit et super resto. excellent rapport qualité prix
Déjeuner délicieux avec de bons produits locaux, personnel très sympathique et cadre agréable !
Goût et fraîcheur des plats, nous nous sommes régalés !
Mots clés: truffe, huile de truffe, parmesan, crème de parmesan, balsamique, vinaigre balsamique blanc, balsamique blanc, truffe noire, huile d olive, caviar d'aubergine à la truffe, truffe d'été, truffe d'hiver, aix & terra, aix&terra, aix et terra, aixetterra, recettes apéritives, recettes apéro, apéritif, apéro, sauces et condiments, tapenade, tapenade verte, tapenade noire, chocolat valrhona, chocolat spéculos, sel à la truffe, sel de camargue, huile de Nyons, huile d'olive, chocolat au nougat de montélimar, croustillant spéculos, crème de chocolat, chocolat marrons glacés, crème de chocolat et marrons glacés, speculos, valrhona, chocolat valrhona, valrhona chocolat, creme d ail, creme au citron, 13 desserts, creme de parmesan, poivronade, allano, sucre et délices, aubergine grillée, tomate séchée, anchoiade, marque avenue romans, riste daubergine, confit de figues, sardinade, sardinade, apéritives