Cream of artichoke soup with truffle 530gr
The luxury cream of artichoke!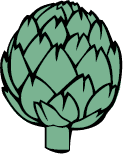 Artichoke -
54%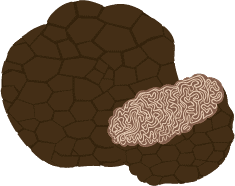 Truffles -
3%
Free Colissimo delivery within 48h from 70€ purchase.
The luxury artichokes reinterpreted and embellished with winter and summer truffles from Provence.
Artichoke hearts are cooked with herbes de Provence, as well as a blend of Tuber Melanosporum winter truffles (60%) and summer truffles (40%).
The cream is lightly mixed to preserve all its "lamb's lettuce", thus obtaining a textured creaminess in the style of the great chefs.
On toast as an aperitif! Also ideal for garnishing cannelloni or stuffing pasta. At the aix&terra table, it is served with ravioles drômoises!
Artichokes (54%), olive oil, onions, lemon juice, broken truffles ((Tuber melanosporum) (3%), (Tuber aestivum) (2%)), mustard (mustard seeds, spirit vinegar (sulphite), water, salt), garlic, parsley, salt, mint, truffle flavouring, pepper. Keep in a cool place after opening.